Sell online tickets for
shows.
Curtain up for online ticketing
Sell more tickets for shows with the White Label Software from egocentric Systems, directly on your own website. Whether theater, cabaret, opera or playhouse – with our system you increase your ticket sales.
→ Customizable seating plans.
→ Modern range of subscriptions.
→ Precise management of events.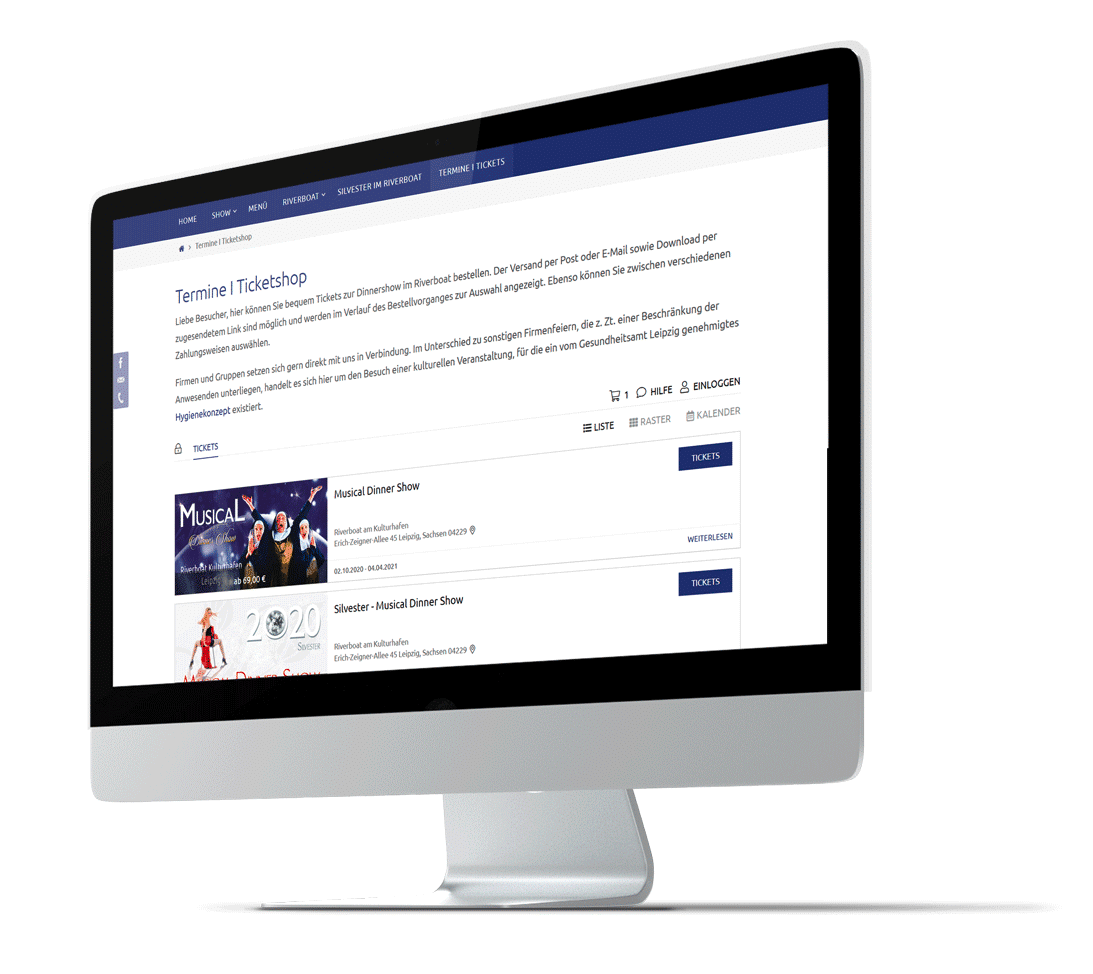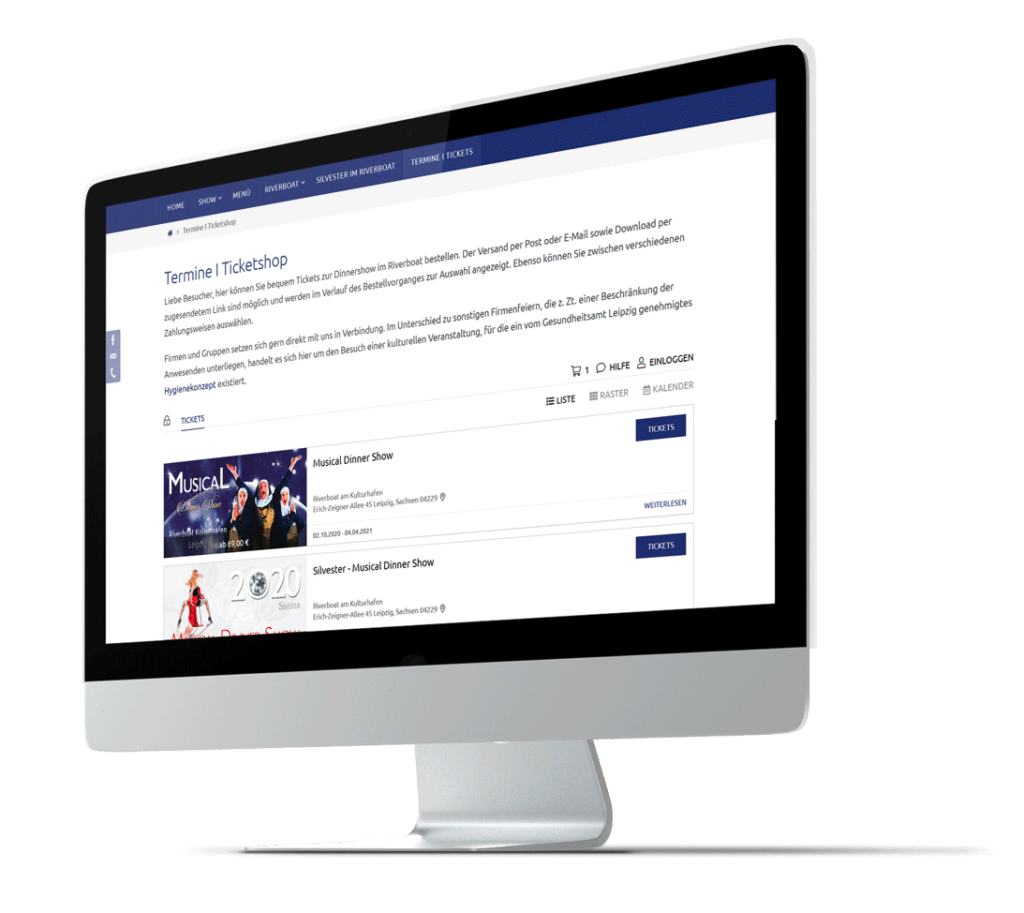 Your world is the culture industry?
Sell more tickets for shows with these features.
Versatile seating plans
Fully customizable seating maps for any number of seats or arrangements.
Real-time visibility of the seats
Avoid booking duplicate seats with SeatSocket technology, as the seat map is updated in real time.
CRM and customer communication
Manage contact information, email lists and send announcements, reminders and promotions.
Donations
Receive and manage donations in person and online.
Subscriptions and memberships
Achieve high customer retention by offering different seasonal membership packages sold directly on your website.
Set up livestream
Double your revenue by selling livestream access. Easy to integrate into your shopping cart.
Exclusive demo appointment
Book your free demo appointment. Here we will demonstrate our software live and show you exactly the functions you need. Let's try!
Our team combines modern technology with many years of experience.
egocentric Systems
Benefit from our years of know-how in ticket sales and ticket marketing. You will find our experience and knowledge in our white label ticketing software and its functions. With it, you are guaranteed to get the best out of your events!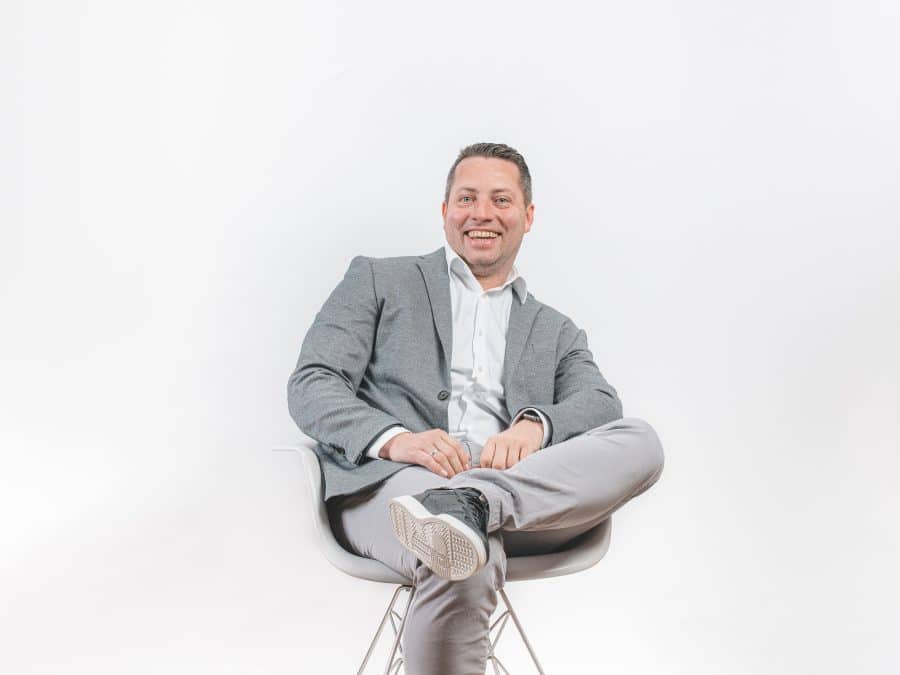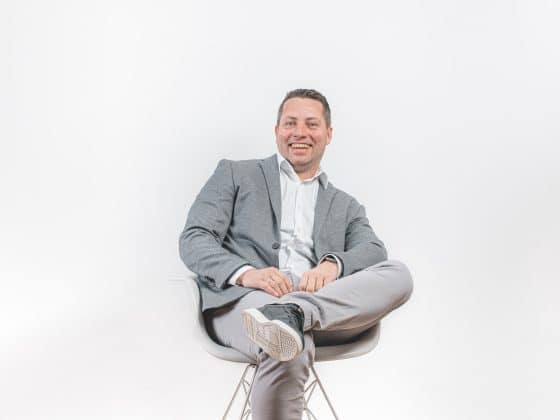 Online ticketing at it's BEST
Since 2019, we have been able to win and convince more than 100 event organizers to use our ticketing software. Their feedback confirms us in our vision.
"As far as the variety of functionalities is concerned, there is nothing better. We are an international festival, so it was not easy to find a ticket solution that is not outrageously expensive and suits us. With the event manager from egocentric System we succeeded in both".
"Currently, theater is only available at home. We owe this to egocentric Systems, with whose help we were able to quickly offer our performances as livestreams. This way it is safe and the students can still try themselves on stage and be creative. Super that there is a software that makes this possible!"
With the right subscription model, full tiers can be more than just a dream.
With a variety of subscription options such as fixed subscriptions, theater subscriptions, flex subscriptions, elective subscriptions and different season plans per subscription, you can retain your customers and sell out events in advance.
Stay in touch with your audience – before, during and after your performance.
Create event reminders, thank you emails and letters. And decide on the degree of automation yourself. Manage contact information clearly and make your processes more efficient to get in touch with your guests faster.
Generate additional revenue with livestream events.
Stream your event live or share it in the media library for a fee. With our software you get even more out of your events. Open up new target groups and turn visitors on the screen into guests on site.
Difficult times require a sense of community. Your customers are happy to support you.
Use our fully integrated donation tool and collect donations live during your event. This way you can easily start a crowdfunding campaign for a good cause!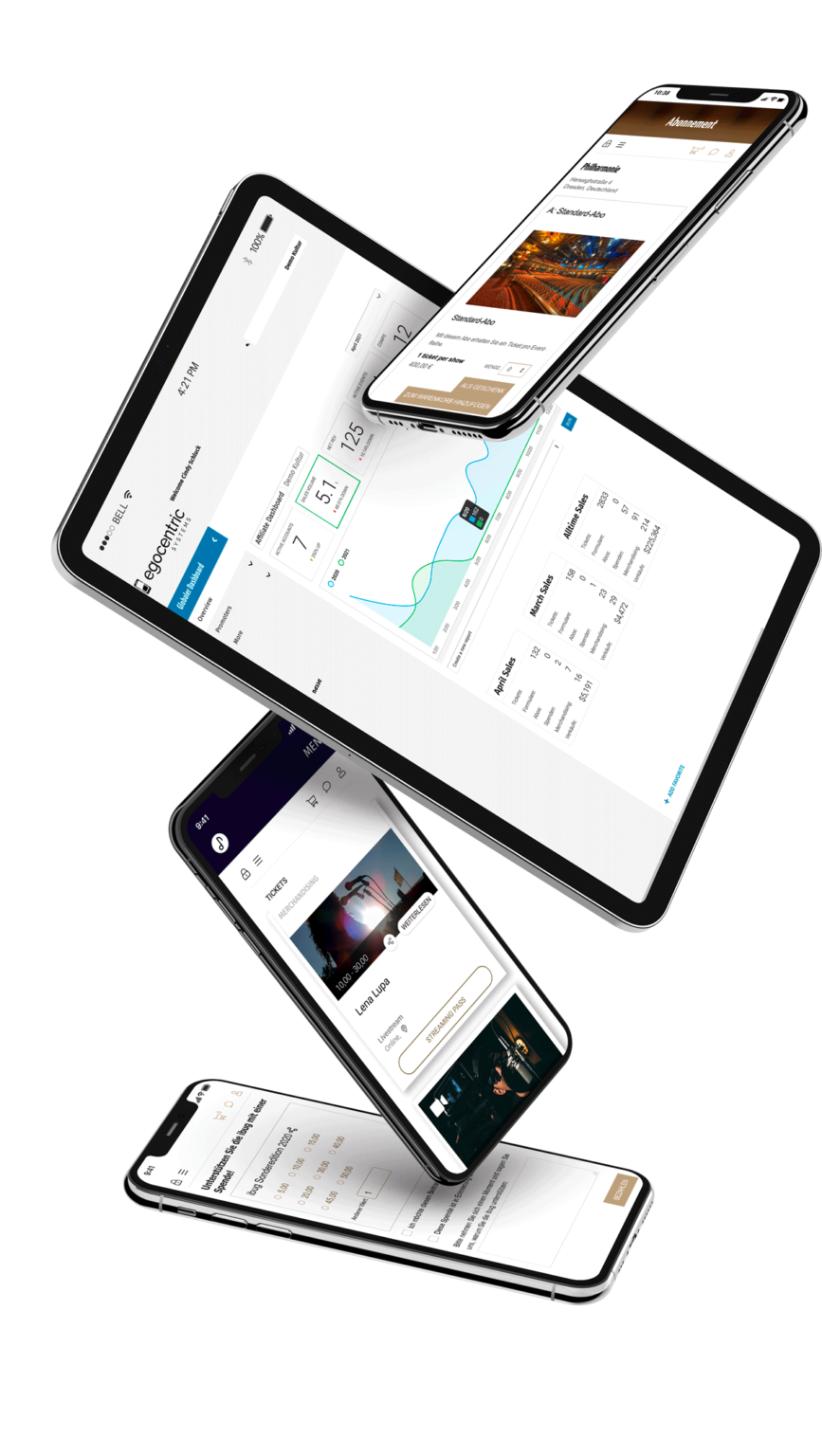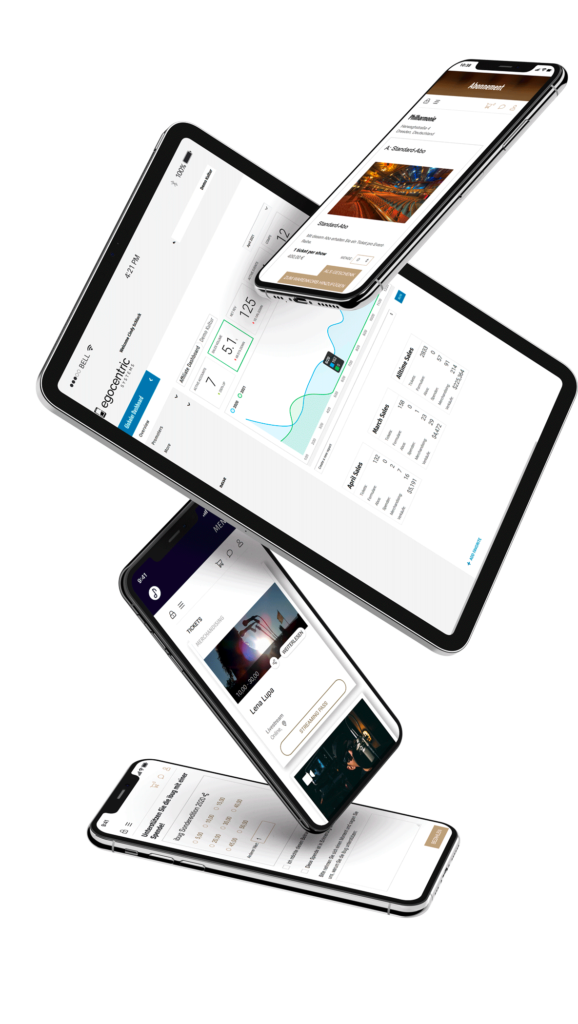 Sell more tickets for shows. Get an exclusive demonstration of our software – completely free of charge and without obligation.