YOUR EVENT TICKETING SOFTWARE THAT SELLS ONLINE SUCCESSFULLY
WOW Events
work like this!
Innovative White Label Ticketing
With our innovative event ticketing software, you can fill your event in no time at all.
Due to the multitude of individual options, all types of events can be mapped. From concerts to theaters, operas, theaters and sporting events to congresses – with egocentric Systems the world of ticket sales is open to you.
Keep full control over your sales prices and 100% of the ticket revenues at all times with the in-house event ticketing software. Decide for yourself about advance booking fees or sales channels and generate additional sales.
Sell ​​independently of major ticket portals and save costs. The focus of our event ticketing system is on strengthening your brand, increasing your reach and thus increasing your ticket sales..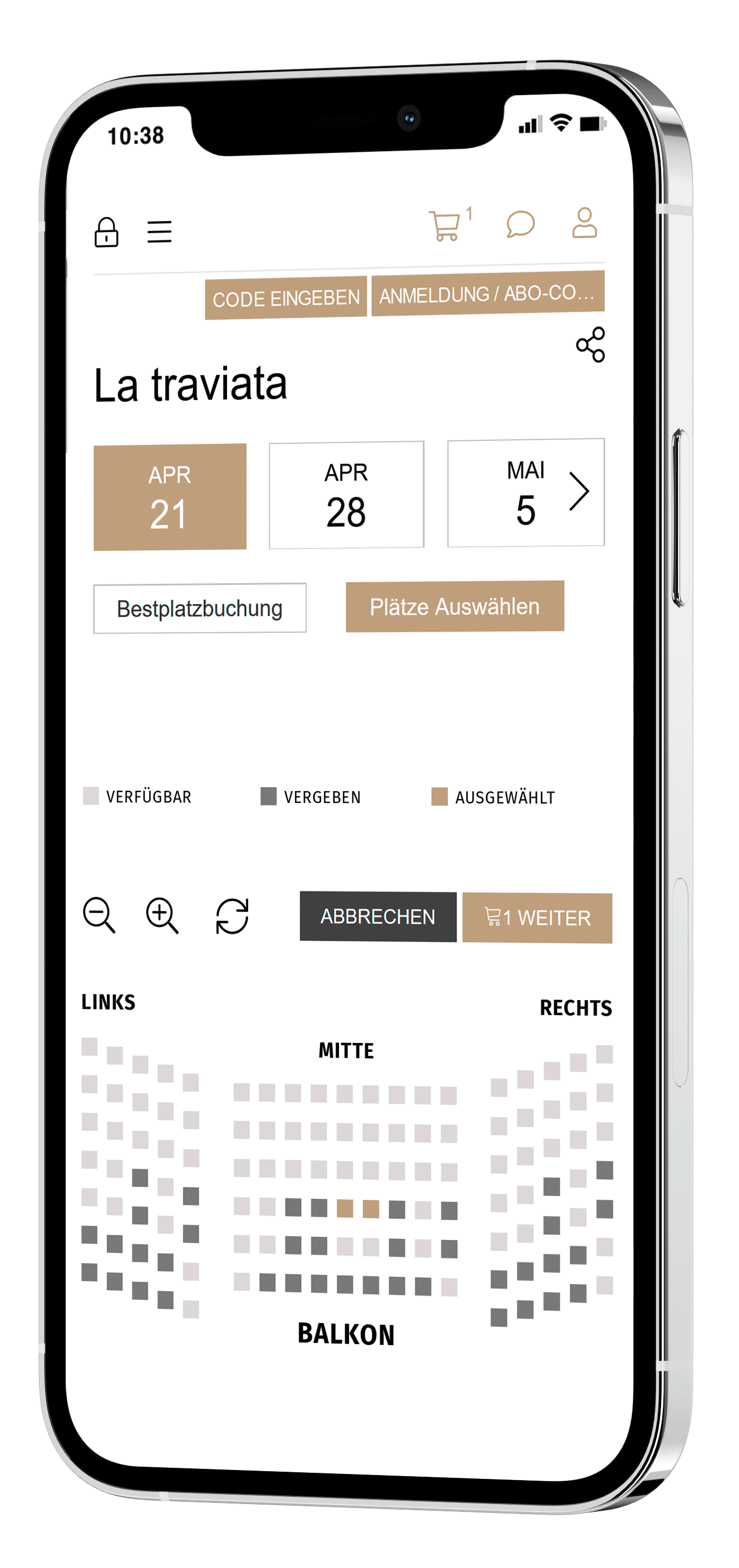 Event Ticketing Software as a Service
The right software for your industry.
Our event ticketing software offers tailor-made ticketing solutions for the entire event industry. Regular software releases and continuous
further development of our ticketing platform give you one of the most innovative ticket systems on the market.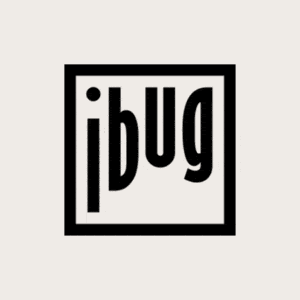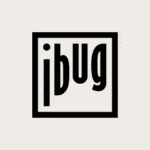 "Online ticketing is becoming increasingly important for us as exhibition organizers. After extensive market research, we decided to use the ticketing system from egocentric Systems and have never regretted it. Easy administration, simple booking process and fantastic service."
Paul Dröge
- Managing Director IBUG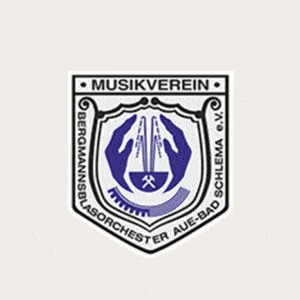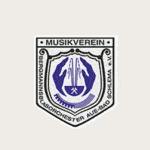 "As far as the variety of functionalities is concerned, there is nothing better. We are an international festival, so it was not easy to find a ticket solution that is not outrageously expensive and suits us. With the event manager from egocentric System we succeeded in both".
Anke Dolling
- Organisation European Wind Music Festival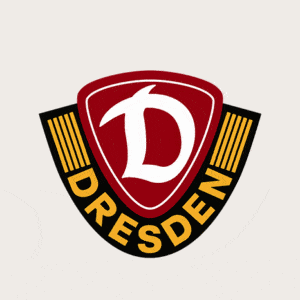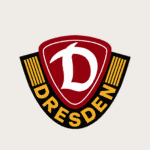 "Thanks to the wide range of functions and the outstanding effort of egocentric Systems, we were able to implement a special campaign that brought us additional sales. Many thanks for this!"
Felix Lorenz
- CEO SG Dynamo Dresden Merchandising GmbH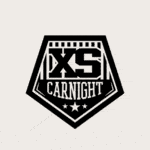 "We have finally found the perfect partner for selling our tickets. The store is completely in our design, the price and performance is right and the service is outstanding".
Andreas Füllborn
- CEO Füllborn Media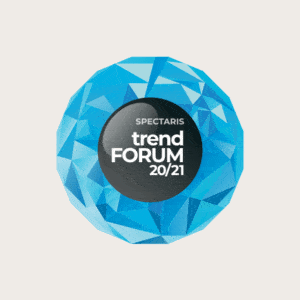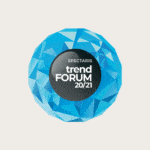 "It is a great relief for an organizer who is holding an event completely online for the first time to realize that egocentric Systems covers all needs and requirements. The degree of customization is amazingly high. The integration of different payment systems also works perfectly. The monitoring is then once again a real hammer. You have the ticket sales fully under control".
Jochen Reinke
- CEO SPECTARIS trend panel
Change provider? For sure!
The best reasons for a change
Fee control and higher revenue
More sales through integrated product sales
Higher occupancy with modern subscription management
Strengthen your brand and get to know your customer better
Streaming & Media Center - Increase your income and find new target groups
Sustainable success through professional customer loyalty
Fee control and higher revenue
With our ticketing software, you alone decide on the (amount) of the advance booking fees in your ticket shop
Decide for yourself whether you want to charge advance booking fees when selling through your ticket shop. But if you do, keep 100% of the proceeds!.
Many providers arbitrarily charge advance booking fees of up to 10% when selling tickets in your online shop. You should put an end to this, it is your sales channel and accordingly it should also be your sales.
More sales through integrated product sales
Sell merchandise and other products, such as Programs directly in your ticket shop and increase your sales!
The path from the customer to the product has never been so short. With our integrated shop system, you can offer and sell your additional products directly. Sell ​​fan articles, programs or other products in a shopping cart with your tickets. Our cross-selling options ensure that your customers don't miss any offers.
Achieve secure sales and sell e.g. via our add-ons before the event, drink and meal vouchers. Your customers will thank you for this service, guaranteed with even more sales!
With our network and the company partner egocentric Merchandising you even have the option to have professional merchandising made according to your wishes. Just talk to us.
Higher occupancy with modern subscription management
Full seats, sold-out halls, a thunderous rush of visitors - these are the dreams of every organizer. These dreams can come true with subscriptions.
With a variety of subscription options such as Fixed subscriptions, theater subscriptions, flex subscriptions, optional subscriptions and various seating plans per subscription, you can bind your customers to you and sell out the event in advance.
Achieve a higher utilization of your events with the probably most versatile subscription functionalities and thus increase your sales. The best thing is that your visitors can book everything online!
Strengthen your brand and get to know your customer better
With a white label ticket shop you strengthen your brand and not that of the ticket portal. Keep your customers with you when buying tickets and get to know them better
When you link to external ticket shops, you often lose your customers to the ticket provider because they do not buy from you. With an integrated white label ticket shop in your brand, your guest buys from you and not from the ticket portal. With this you not only strengthen your brand, but also learn more about their buying behavior and the preferences of your visitors.
Using the comprehensive integrated marketing tools, he will in future receive offers from you and not for the events of your competitors.
Streaming & Media Center - Increase your income and find new target groups
One event - double the income. How it works? It's easy with our new streaming service!
Stream your event live or share it in the media library for a fee. With our software you can get even more out of your events. Open up new target groups and turn the visitors on the screen into guests on site.
Discover new marketing opportunities and increase your income by using your events for a second time.
Offer your rehearsals, theater talks or the "look behind the scenes" digitally to sell exclusive ticket packages and whet your appetite for a visit.
Sustainable success through professional customer loyalty
Get to know your customers better and bind them to your company through memberships, subscriptions and rewards.
With a module like our memberships add-on you have additional, secure income and can offer your members benefits such as Offer ticket discounts, chair sponsorships or access to premiere tickets before the official start.
You can reward loyal ticket buyers with a bonus point program and bind them even closer to yourself. This also generates additional income, as you can later invest these points in the purchase of tickets or products!
In difficult times it is important to stick together. Your customers know that.
Use our fully integrated donation tool and easily start crowdfunding campaigns for your good cause!
With automatic thank you emails, vouchers or donation receipts, collecting becomes child's play for you.
We are your reliable partner.
tickets sold thanks to 15 years of experience in the ticketing business.
We answer your questions.

What is the difference between you and other ticket providers?

We define our services as a complete tool for organizers and not just as an event ticketing system. That means with our ticketing software an organizer has everything he needs to be able to sell his event tickets independently and successfully.
We are the partner for all events. It doesn't matter how big they are. With our ticketing system you cover all areas that are important to an organizer. Not only can you buy tickets, but also merchandising items, food & amp; Selling beverage, parking spaces and other additional items. There are also extensive options for your fans and guests with memberships, an integrated reward program or our many subscription options, such as to bind the theater subscription to you.

As organizers, are we big enough to use your event ticketing system for our event?

Yeah yeah… The event manager from egocentric System has been developed for all types of events and every organizer. It doesn't matter how tall you are and whether 100 or 100,000 tickets are sold per event. Due to the simple operation and the maximum scalability of our event ticketing system, there are simply no limits to ticket sales.

Can I use your ticket system to create seating and stadium plans and sell seat-specific tickets?

Of course you can. It's relatively easy to create large or small seating plans. So you can e.g. show the complete seating arrangement of a theater with different tiers and boxes, but also a stadium or a beer tent in our seating plan. You can also mark different price categories in different colors.

How long have you been around?

egocentric Systems has been around since November 2019. The founders come from the event ticketing industry and have a huge wealth of experience with ticketing software, ticket sales and event processes. These come from working for the industry leader and other successful ticketing companies. Well-known customers such as BMW AG, Red Bull Air Race, FSV Zwickau, FC Erzgebirge Aue and the DTM have been successfully looked after in the past. These experiences have flowed completely into the development of our software for the benefit of our customers.

How easy is it for us as an organizer to use your ticketing system?

It's very easy. Both online and at the box office. For example, if you sell tickets online, your guests don't necessarily have to create unnecessary user accounts. The booking process is also kept simple and clear, so that everyone can get their tickets quickly.

Does your system support season tickets / theater subscriptions / memberships / festival passes?

Yes, everything. Both digitally and physically. We have a large number of subscription types and would even argue that we can do more than most. Subscription tickets, season tickets, annual tickets, memberships, weekend tickets, family tickets and festival passes – all of this is easily possible.

Do you use our customer data?

Definitely no! egocentric Systems is a provider of ticketing software for events. This means that we deliver the software to you, but the data is yours and we will not touch it. With our white label ticketing system, we also give you the software so that the customer can buy from you. In contrast to other ticket providers, the customer data belongs exclusively you.

What kind of reports can I see in your system?

With our ticketing software you have constant control over the sale of your tickets and goods. As soon as you log into the system, you have a clear dashboard available. You can then see all sales figures, broken down according to your current events. There are also a large number of standard ticketing reports and individual statistics for your ticket sales.
You can also use our Report Designer to create any reports or statistics you want. All reports and ticket statistics can be downloaded as HTML or XLS.

Can I create "private" tickets in your event ticketing software? For example VIP, sponsor or internal tickets?

Yes! You can set up whether a ticket is available in the online shop or can only be booked by you. You can also configure that tickets are only shown to members or specific customer groups.

Is it possible to ask the ticket buyers questions when buying tickets?

Yes, you have several options for asking custom questions when selling tickets. So you can e.g. Food preferences, interests, or how did the ticket buyer find out about you and ask a lot more. Decide for yourself whether your query should be a checkbox, a text field or a dropdown list.

Is it possible to set up group tickets and group discounts?

Naturally. You can sell groups or family tickets as well as set up group discounts. A possible group discount would be, for example, that your ticket buyers receive a 10% discount with 10 or more tickets in their shopping cart, or one ticket for free.
Didn't find the answer to your question?
Then just ask us directly!