Sell tickets during
Covid19.
We can only get through difficult times together! Sell tickets during Covid19 with the ticketing software from egocentric Systems. We meet the challenges of event operations in Corona times and support you to continue to sell tickets successfully. With functions for visitor registration and integrable forms you meet all legal requirements and rock events with social distancing!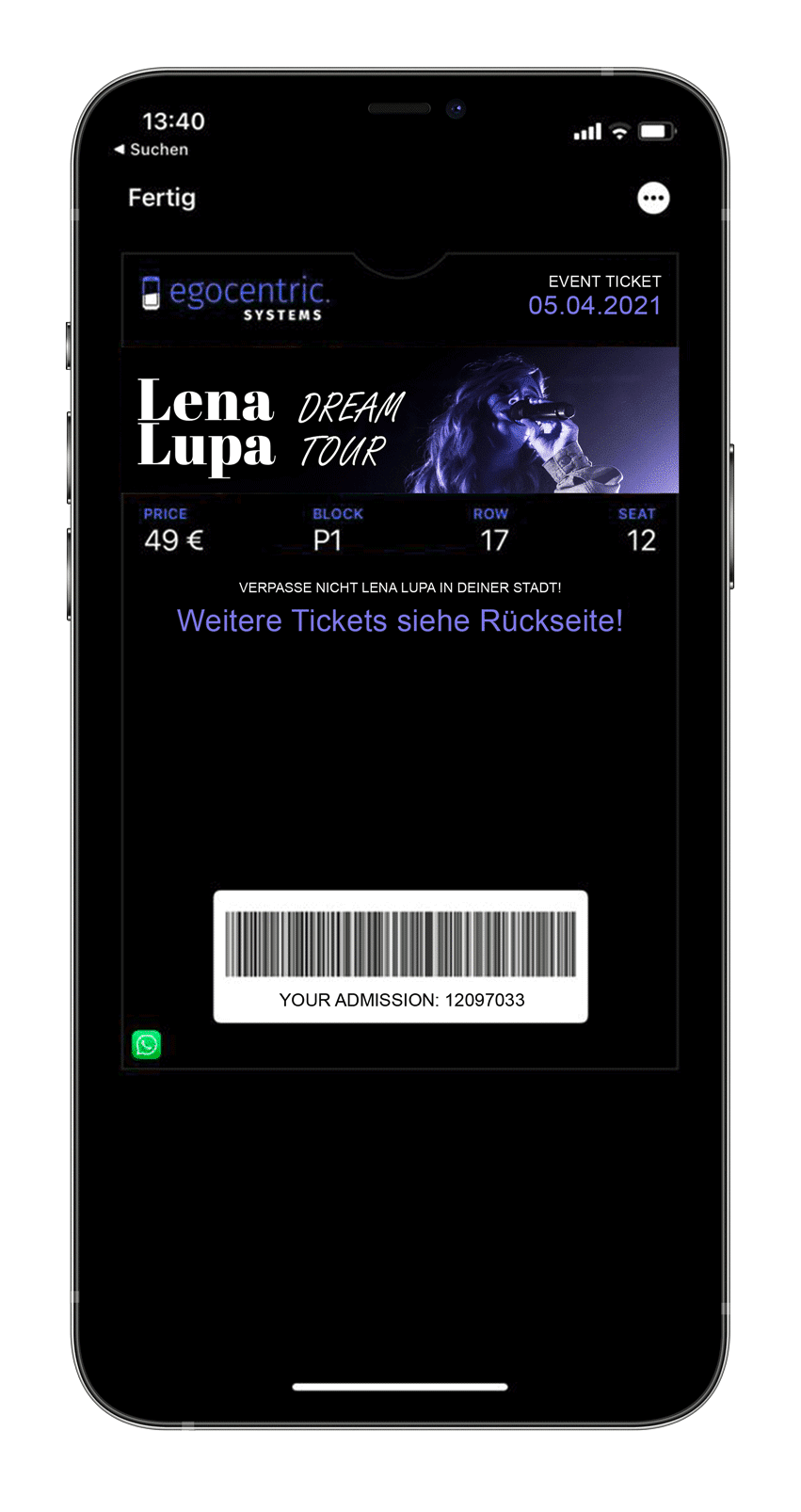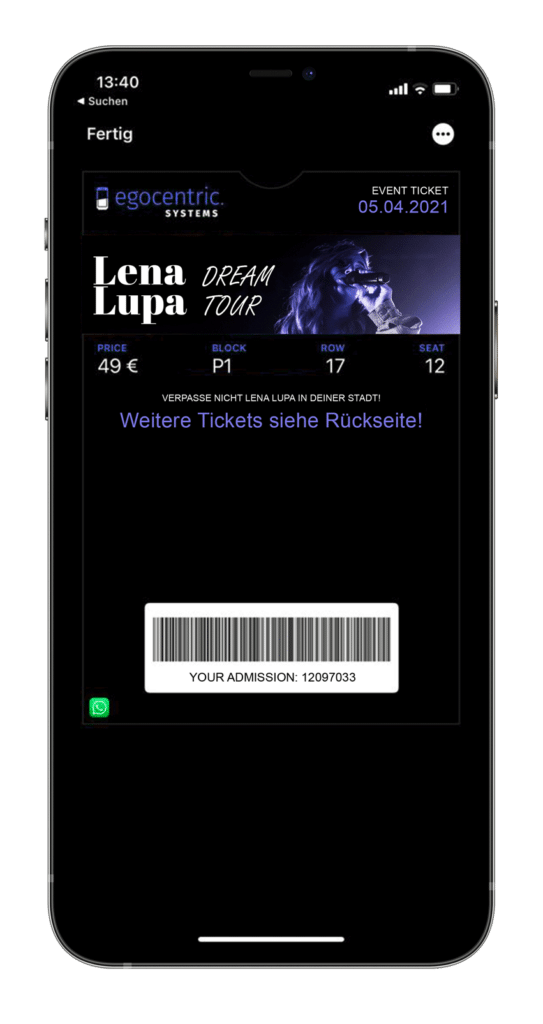 "We have a large fan base that we would like to enable everyone to attend the games. Thanks to egocentric Systems' ticketing solution with livestream function, we can now sell tickets beyond the capacity of our hall. With a livestream ticket, fans can also watch our games from the comfort of their homes and we can sell more tickets. Win-win!"
"Currently, theater is only available at home. We owe this to egocentric Systems, with whose help we were able to quickly offer our performances as livestreams. This way it is safe and the students can still try themselves on stage and be creative. Super that there is a software that makes this possible!"
Sell tickets during Covid19

Functions for secure events.
E-ticket without effort
Sell virtual tickets quickly and easily in your design, on your homepage or via your Facebook page.
Convert ticket credit
Easily convert sold tickets for a fancy event into a gift card and get value for your guests.
Choose ticket and price
Offer multiple ticket types (single, multi-day) and define different price categories and group prices.
Integrate donations & vouchers
Integrate donations directly into ticket sales and sell vouchers with fixed or customizable credits.
Ensure distance
Adjacent seats to booked seats are automatically blocked and made visible as such in the seating plan.
Easy creation of the seat map
You can customize your seating map according to your needs and allow your guests to make a seat-specific booking.
Sufficient inlets and outlets
Show your guests that there will be no crowding by marking all entrances on the hall plan and include this info on the tickets as well.
Easy sale of group tickets
Easy sale of groups of seats for families and friends. Blocked for outers and with spacing function.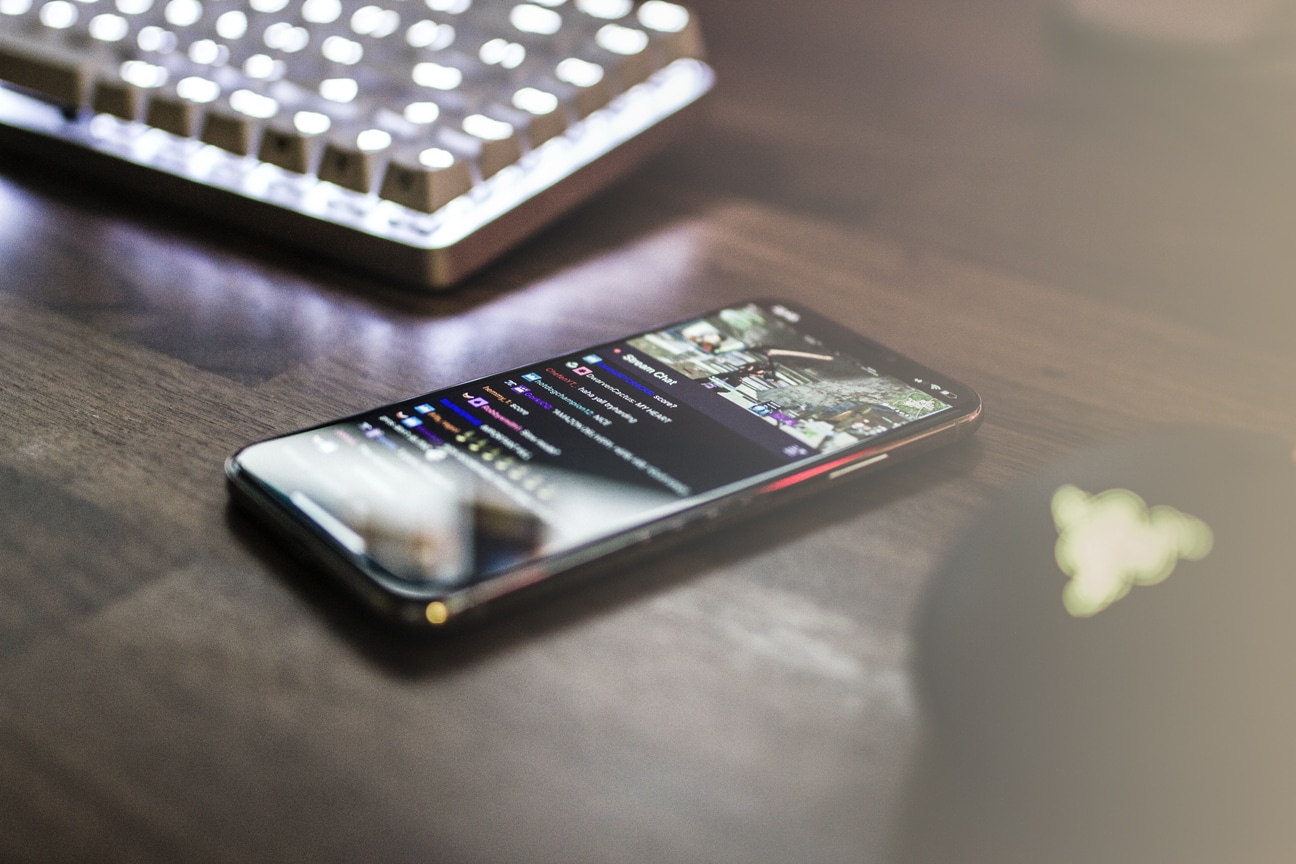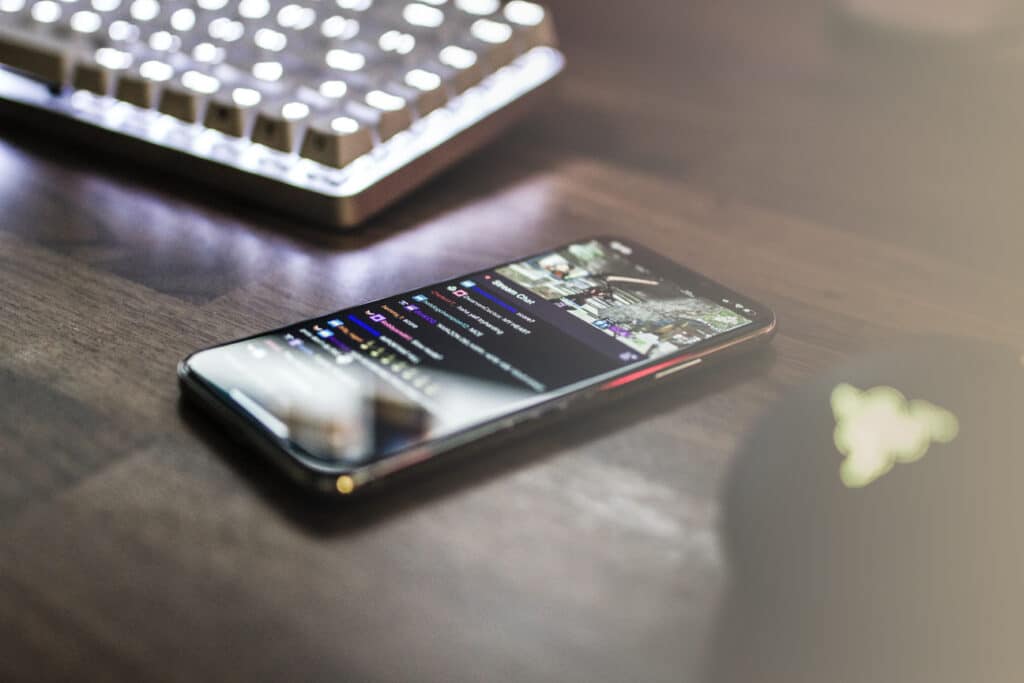 Your event as an online experience
With livestreams you create virtual events, hybrid events or sell access to your media library.
Livestream plugin
With a plugin you can easily bring livestreams to your own website. Create virtual events or offer them in addition to your presence event.
Unlimited video content
With your own media library, you can also sell unlimited tickets, for stream access to your content.
Additional revenue
Monetize your video content live or from the media library and make your event accessible from all over the world.
Integrated chat function
Offer your virtual visitors the opportunity to network and comment directly in the livestream – for more interaction.
Direct streams of visitors
Check-in management tool for capacity planning, customizable according to your entrances and exits.
Quick booking for visitors
Time tickets offer the same user experience as conventional tickets. Nothing stands in the way of a simple and quick booking.
Many ticket types with time slots
Time Ticket as single, group or family ticket for maximum customizability and fast admission of several visitors.
Automated time tickets
Easy and automated setup even for repetitive events. Less maintenance for you, same quality for your guests.
Send notifications
Keep your guests up-to-date! The integrated CRM allows you to notify customers by email, letter, SMS or other channels.
Cancellation on a large scale
In case of a complete event cancellation, you can use our system to make a mass cancellation and make the cancellation process easier for you.
Obtain ticket value for guests
In case of cancellation, it is possible to transfer the value to a voucher or donation. This preserves the value of the ticket for your customers.
Transfer to livestream ticket
Your live event is canceled? Then offer your event as a livestream and convert tickets into video vouchers.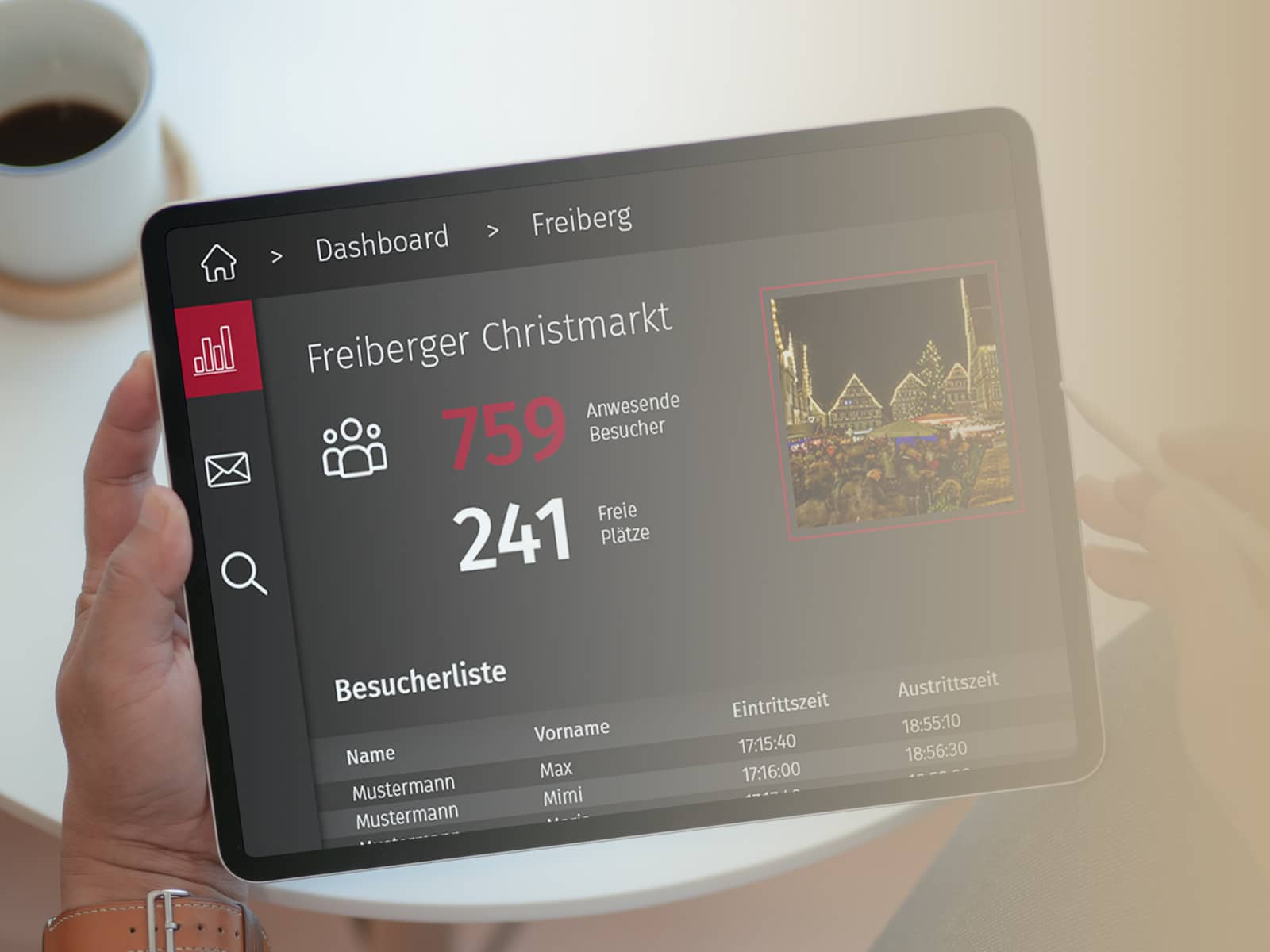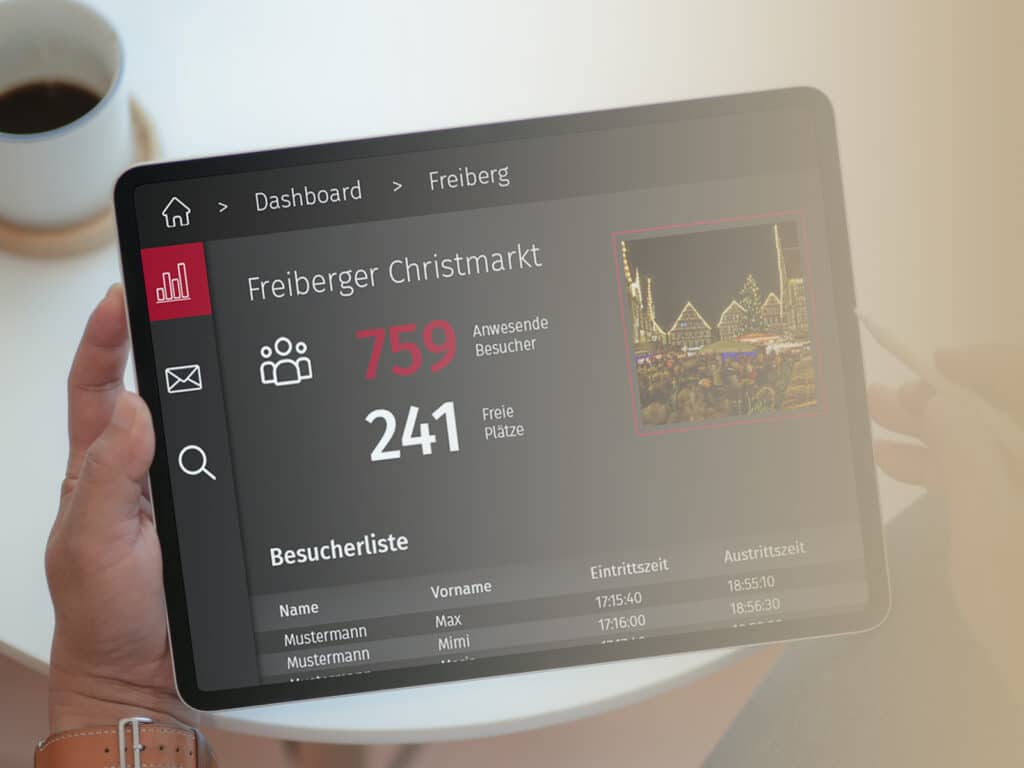 Complete contact tracking
Support your hygiene concept with seamless contact tracking, thanks to integrated registration and customizable forms.
Simple registration
Fully integrable registration website out of the box for event specific personal data collection.
Contactless event entry
Your guests will receive their ticket as a PDF or mobile, which they can use to register contactless at the entrance.
Integrated dashboard
Live monitoring of the event with visitor numbers, to track which guests are at your event at the same time.
Data processing in compliance with the law
Your data is safe with us. The processing of personal data is carried out in accordance with legal requirements.
Vouchers and gift cards
Offer gift cards instead of a refund. This way, the value of the ticket remains indefinitely for your guests and still brings joy.
Mehr Lockdown-Maßnahmen erkunden
Vouchers and gift cards
Merch & ticket in one purchase
Easy online sale of your goods in the store – together or independently of your tickets. Also linkable with donations and vouchers.
Mehr zu Merchandising
Merch & ticket in one purchase
Offer your fans to donate
Create and share your fundraising campaigns or offer an event with "pay-what-you-want" payment method. Your fans will be happy to support you.
Mehr zur Spenden Funktion
Offer your fans to donate
Make your ticketing fit for the future
You are still looking for suitable solutions for Covid19 operation or have questions about our functions? Our team is at your disposal in any case.
Sell tickets during Covid19.
This knowledge is for you.
Here for your questions

Our event experts are looking forward for your ticketing questions and challenges. Let's see how we can help you und make your WoW event even better.

Video Tutorials
Learn more about our software – first steps, set up account and settings. Our software expert Markus explains step by step how it works