Sell online tickets for
museums.
Spotlights on
Sell more tickets for museums, directly on your own website, with the White Label Software from egocentric Systems. Perfect for any museum!
→ Manage visitor data easily.
→ More visitors with time slot tickets.

Online Ticketing Software from egocentric Systems
As a museum manager, you know all about treasures. We give you another one that helps you sell more tickets for museums. From admission sales to memberships, our ticketing software covers all the features to make your exhibitions a success! Sell customizable season tickets, easily set up contact tracking forms, and use comprehensive marketing tools to announce new exhibitions!

Your museum wants more visitors?
Sell more tickets for museums with these features.
Easy contact tracking
Capture visitor data in compliance with the law directly online in the order and manage your customer data.
Sell tickets with time slots
Make the best use of your capacities and direct streams of visitors for exhibitions and guided tours.
Multiple event types
Customized looks and functions for each type of event.
Mobile & contactless
Mobile and printed tickets are registered contactless via scan app at the entrance. Goodbye crowds.
Subscriptions and memberships
Achieve high customer retention by offering seasonal membership packages and selling them directly on your website.
Donations
Receive and manage donations in person and online.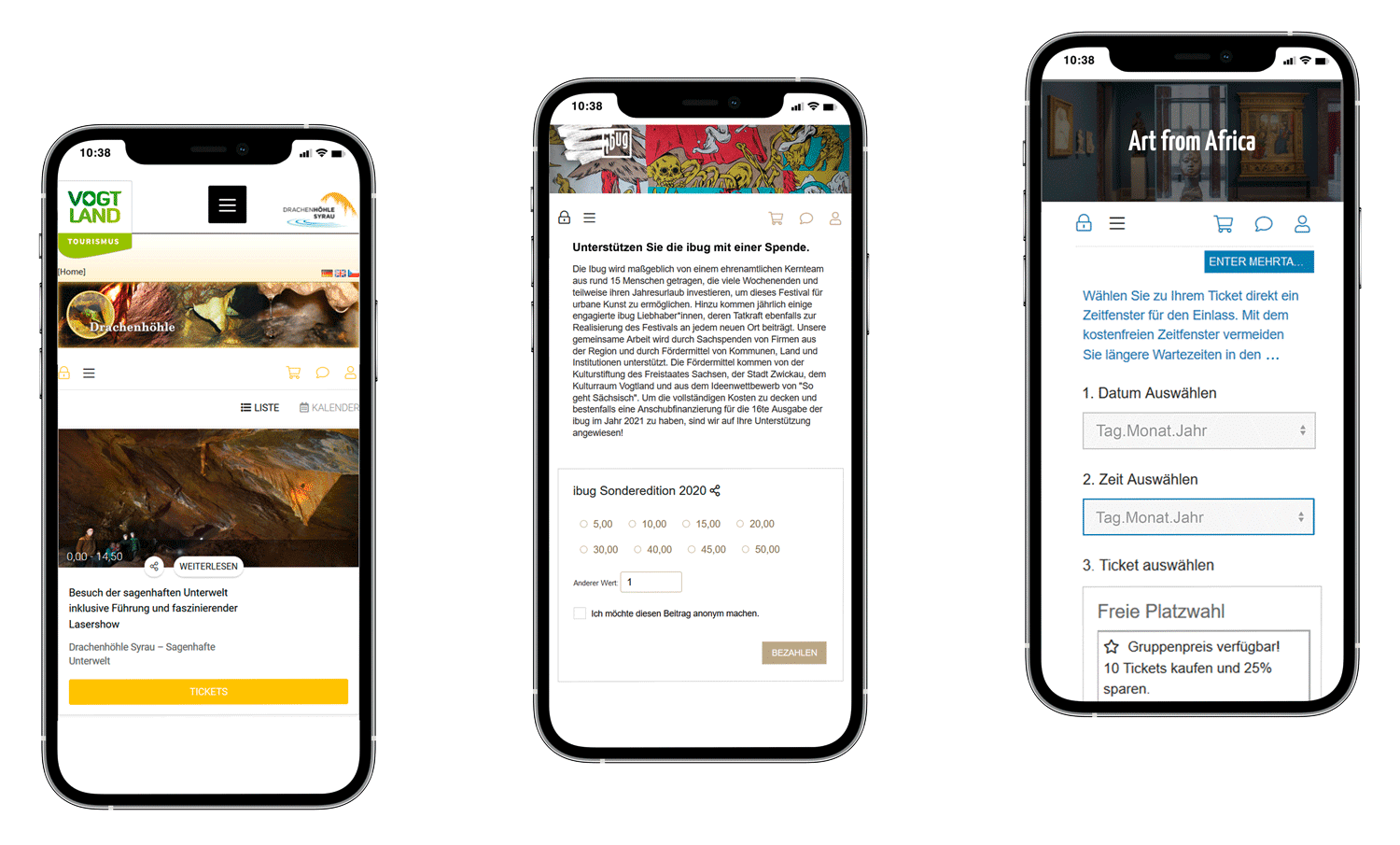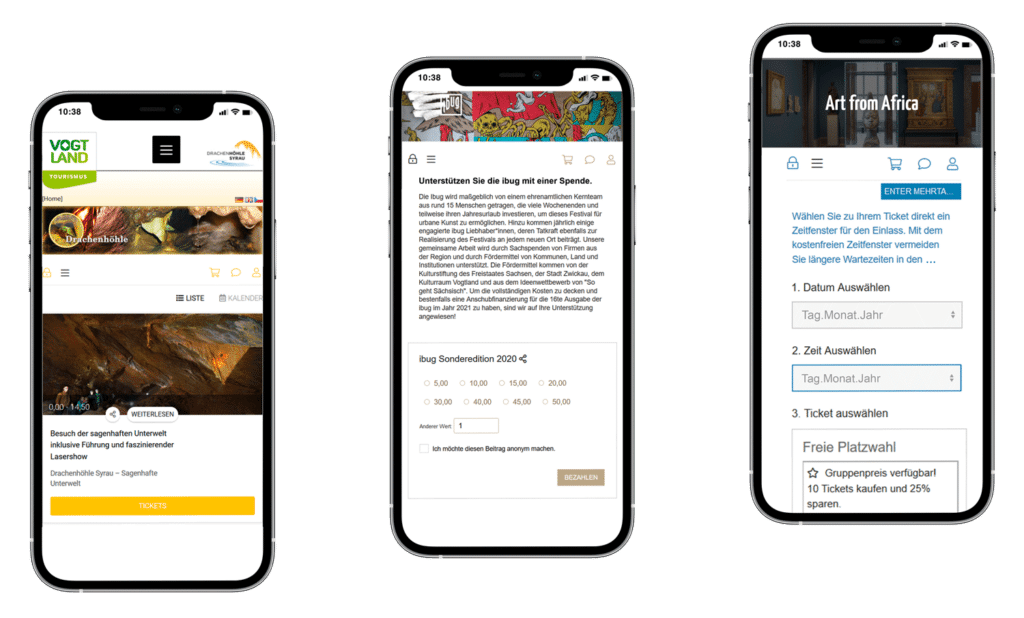 WHITE LABEL TICKETSHOP
Sell tickets for your exhibitions directly on your website and decide on the look of the store.
DONATION PLUG-IN
Simply collect donations for your museum. Directly integrable into the purchase process and easy to use for your visitors.
TICKETS WITH TIME SLOTS
With Time tickets you can define entry times for guided tours and thus make maximum use of your space.
"Online ticketing is becoming increasingly important for us as exhibition organizers. After extensive market research, we decided to use the ticketing system from egocentric Systems and have never regretted it. Easy administration, simple booking process and fantastic service."
"Our visitors can now book tickets for guided tours of the Drachenhöhle Syrau directly through our website. The integration of the store was quick and within a very short time the tickets were available for the guests. The operation of the software is straightforward, and the offer of online tickets was very well received by visitors."
Make it easy for your visitors to buy group tickets.
Offer group prices with exclusive discounts and increase your visits exponentially. Easy to integrate into the purchase process and convenient to book.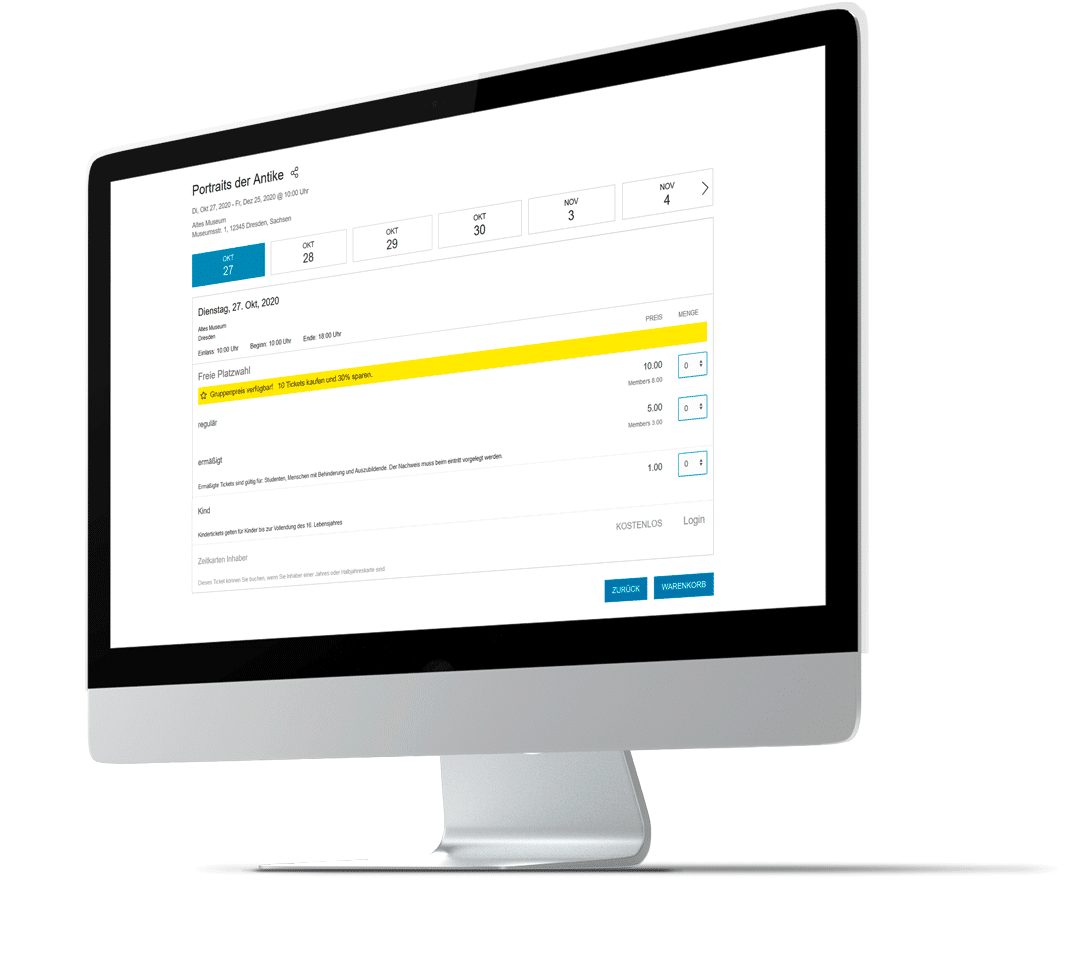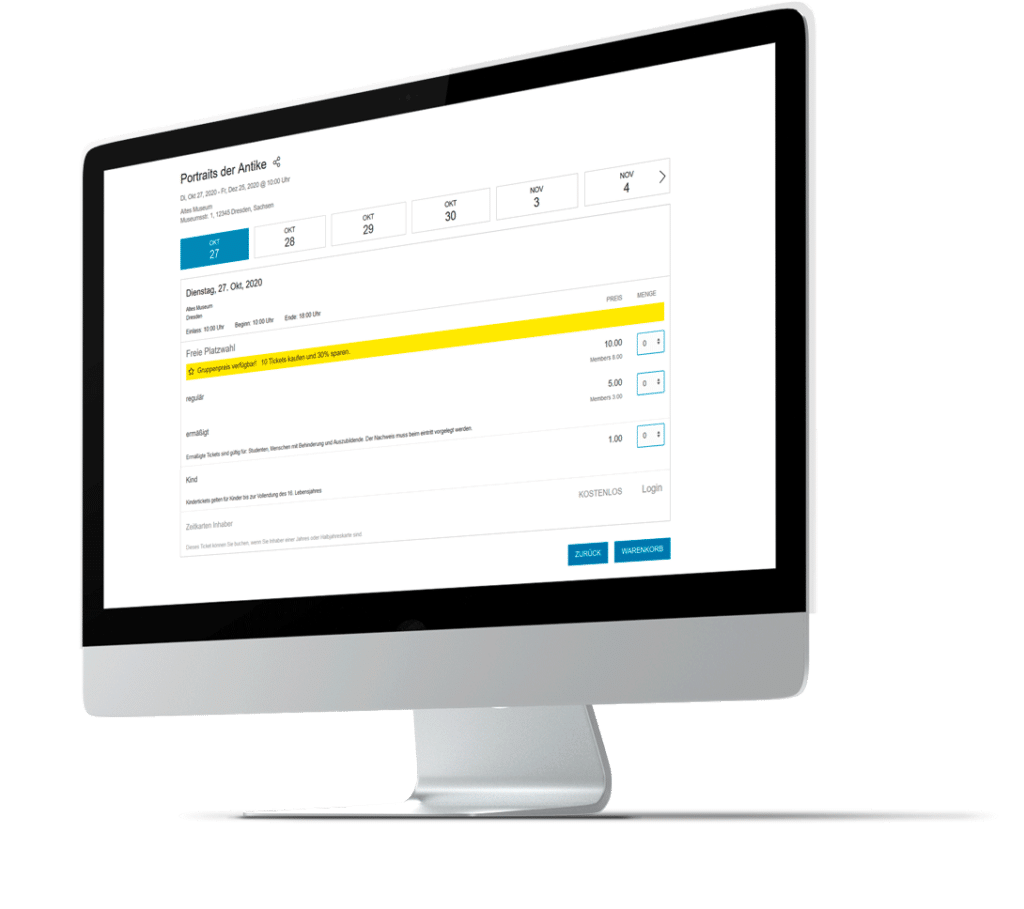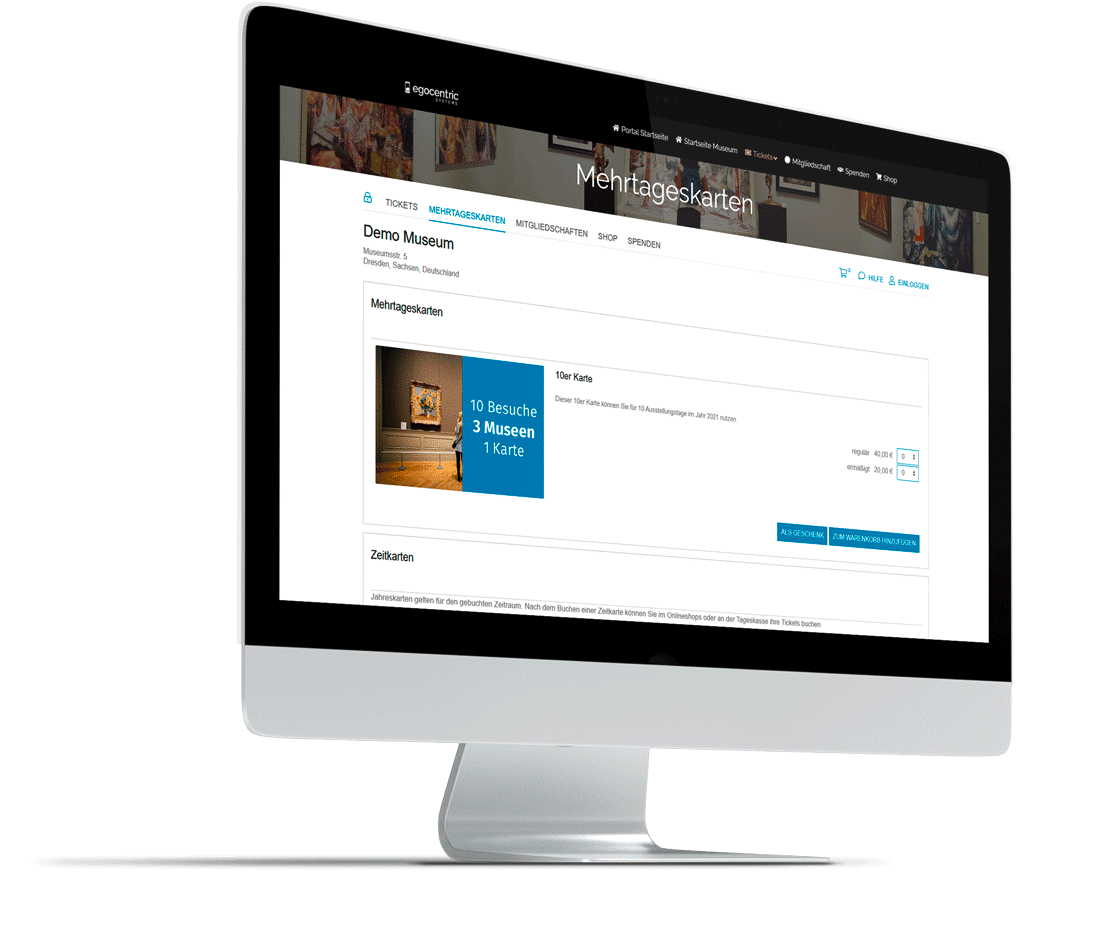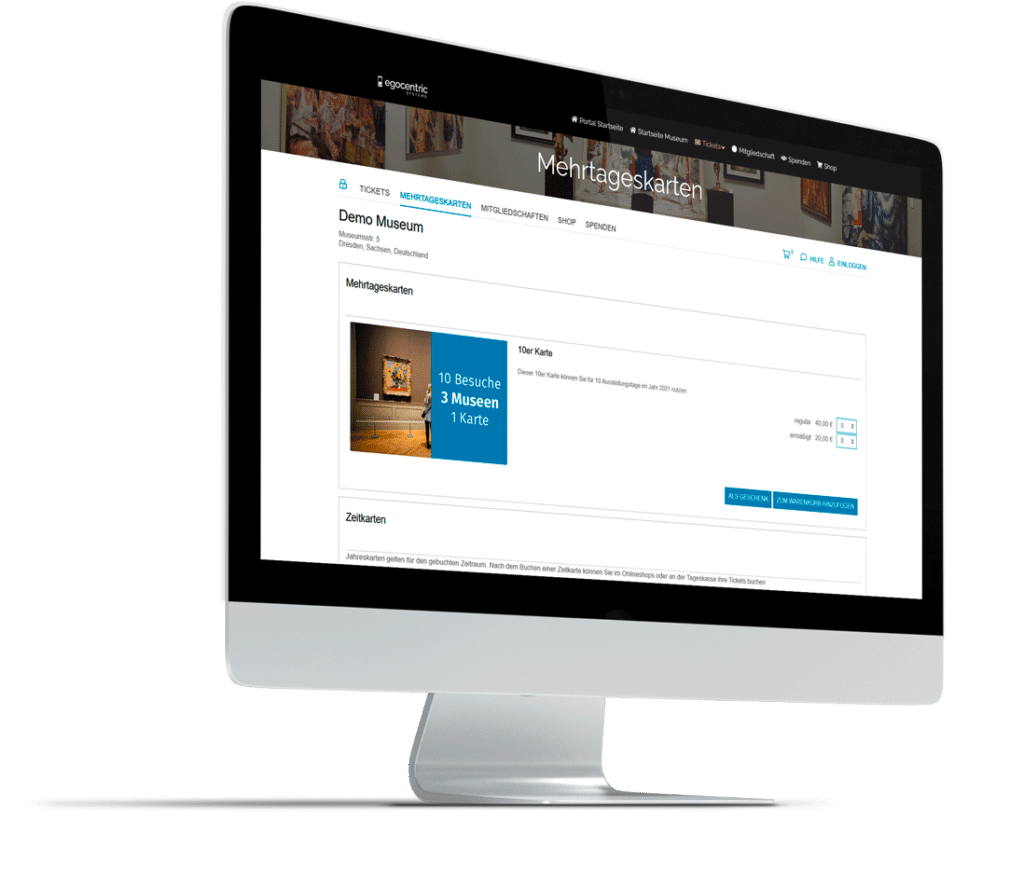 Offer your visitors a wide range of tickets.
With the ticketing software for museums from egocentric Systems you can easily build your own ticket range. Different multi-day and season tickets make your product offer individual and meet different tastes of your guests.
Numerous functions for precise ticket management.
A variety of smart reports and a clear dashboard help you to keep an eye on your ticket sales. With event reports on your subscribers, box office, accounting and much more, you get all the tools to assess your exhibition.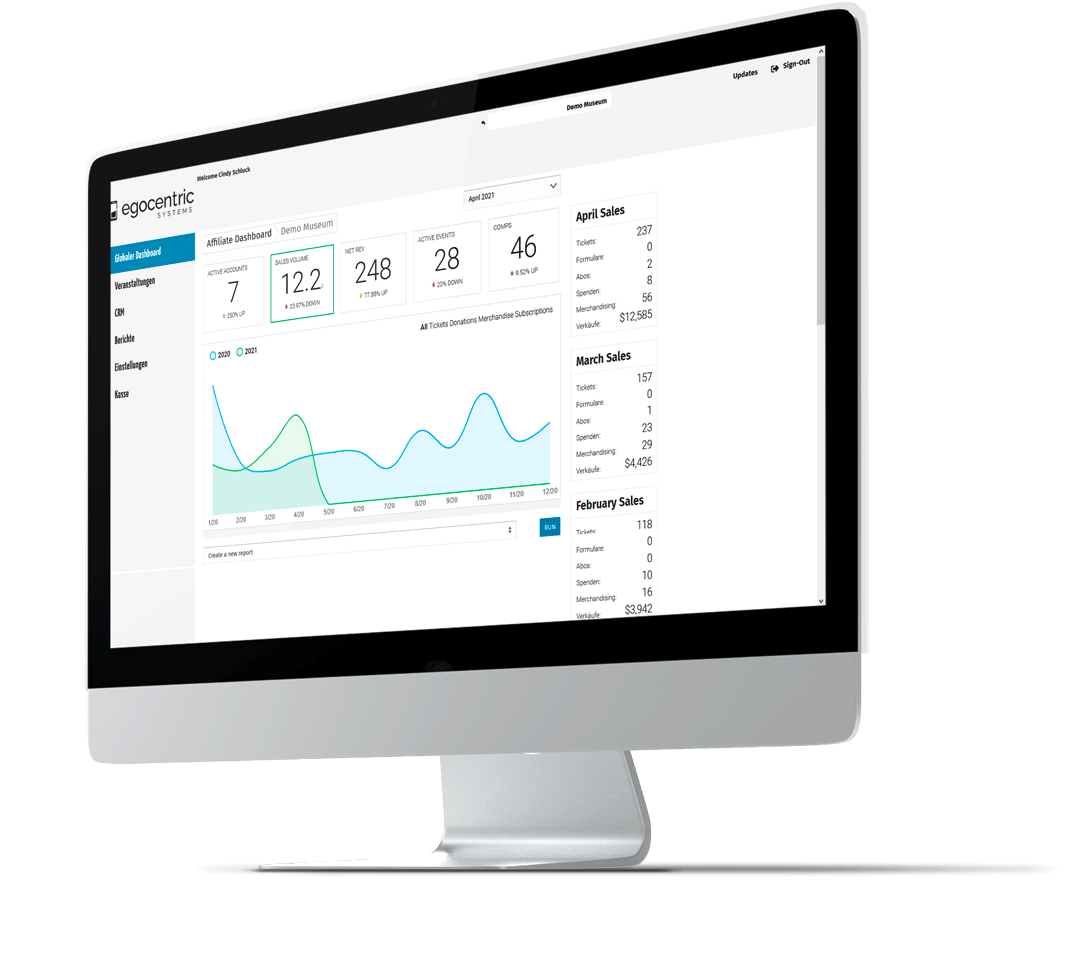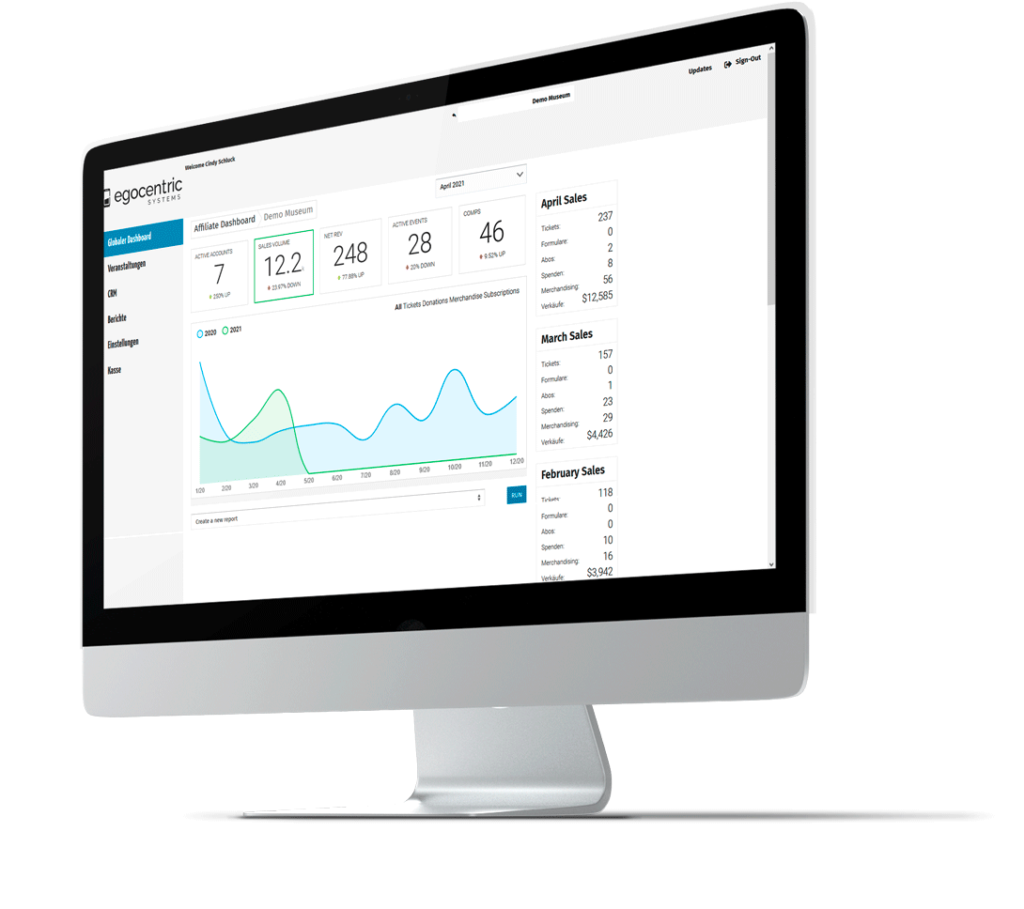 Sell more tickets for exhibitions. Get an exclusive demonstration of our software – completely without obligation and free of charge.