Fall in love with our software for selling sports tickets.
Ok, so falling in love might be a bit exaggerated. But we can promise you that when it comes to innovative and feature-rich software for selling sports tickets, there is not a much comparable software on the market. Our ticket platform is innovative, affordable, adaptable and an easy to use software solution.
We have developed many functions especially in cooperation with organizers and promoters of sports events.
Our ticketing software can be used to manage tickets for sporting and major events, leagues and more.
It has a large number of functions that an effective ticket system for sports events must have.

We understand you and your event.

We understand the challenges that organizers face when selling tickets and have adapted our software solution to meet these challenges. And we also know that, especially in sports, the focus on costs is very important.
That's why we have concentrated on developing our ticketing software in such a way that it is easy to use and as cost-effective as possible. In fact, it is so cost-effective that it pays off everyone who uses it.
But more about that later…
Main features of our sports ticket management software.
Our ticketing system is packed with powerful features designed to make ticket sales as smooth as possible. Below are just a few of the outstanding features. But if you want to learn more about any of these features, just book a demo and we will advise you individually.
The cost-effective way to sell tickets.
You are free to determine your own advance booking fee. You will receive 100% of this fee and can easily generate additional revenue. As a handball club you can charge an advance booking fee for your online ticket sales. Your buyers know these from other suppliers, but in this case they will be completely yours. The amount we charge per ticket is far below the industry standard and is lower than many of our competitors.
Intuitive design.
Both the front-end and back-end design, as well as the layout of our ticketing software for sporting events, is designed to be easy to use. While the functionality of the system is complex and powerful, the user interface has been designed to be minimal and intuitive.
Our ticketing system for sports event organizers.
Although we offer training on how to use the system, we find that usually only minimal training is required. Features such as our interactive seating plan help customers navigate through a virtual representation of the stadium and find the best tickets for them. Our user-friendly store plugin can be easily integrated into any website, allowing you to sell tickets through your own white label ticket store.
Easy access control on match day.
On match day you can be sure that there will be no bottlenecks when the crowds arrive. Each ticket will have its own unique QR code which, when scanned, will tell your security staff whether it is a valid ticket or not. Sales through your cash register will be automatically synchronized so that no single QR code can be scanned twice by different employees.
It's that simple!
Simply download our scanning app to any device and start with the admission control. Thanks to the fast scans, none of the fans will miss the kick-off.
Customizable.
Not only the user interface is fully customizable, but also the functionality of the system. We are always open for the wishes of our customers. For example, if you need a feature that is currently not available, talk to us about it. If the requirement helps you and best of all other customers, we are always open to customize our software even more exactly to your needs and develop it further according to your specifications.
Thanks to the modular approach we have taken in developing the software, almost everything that has to do with ticketing can be implemented. No matter how big or small, we will discuss your individual needs at the initial consultation and then take them into account in the best possible way.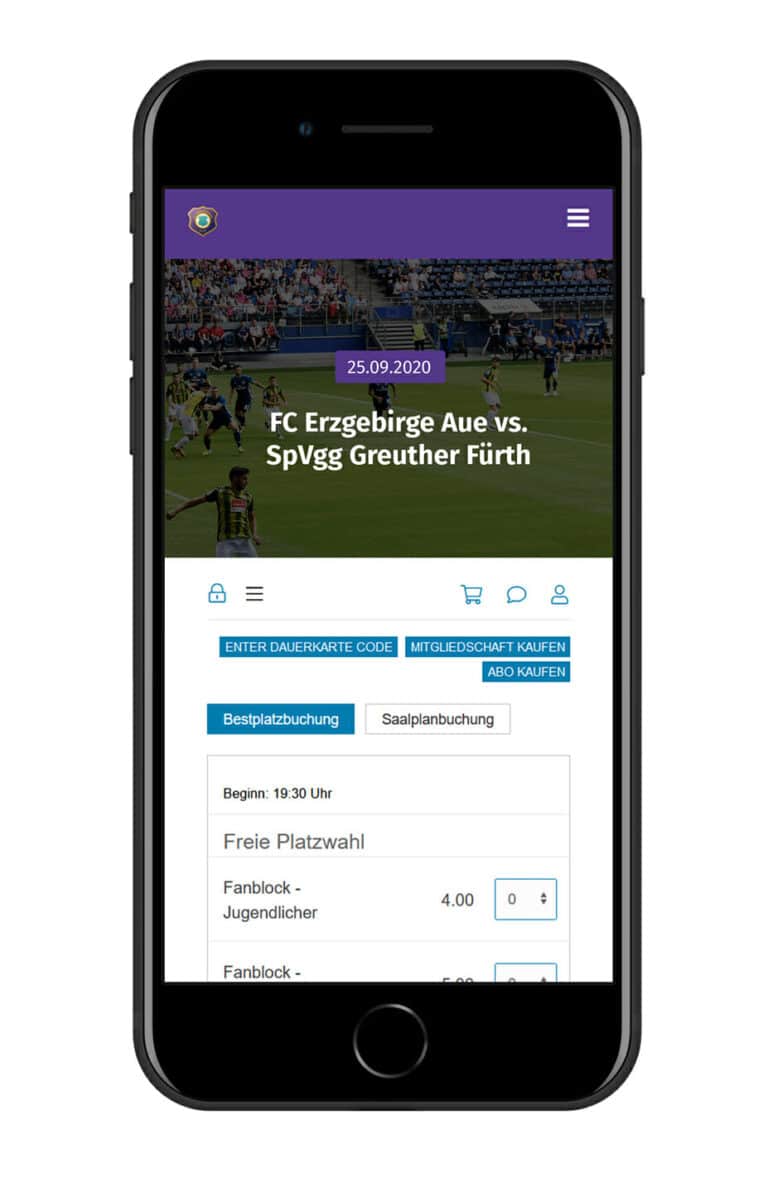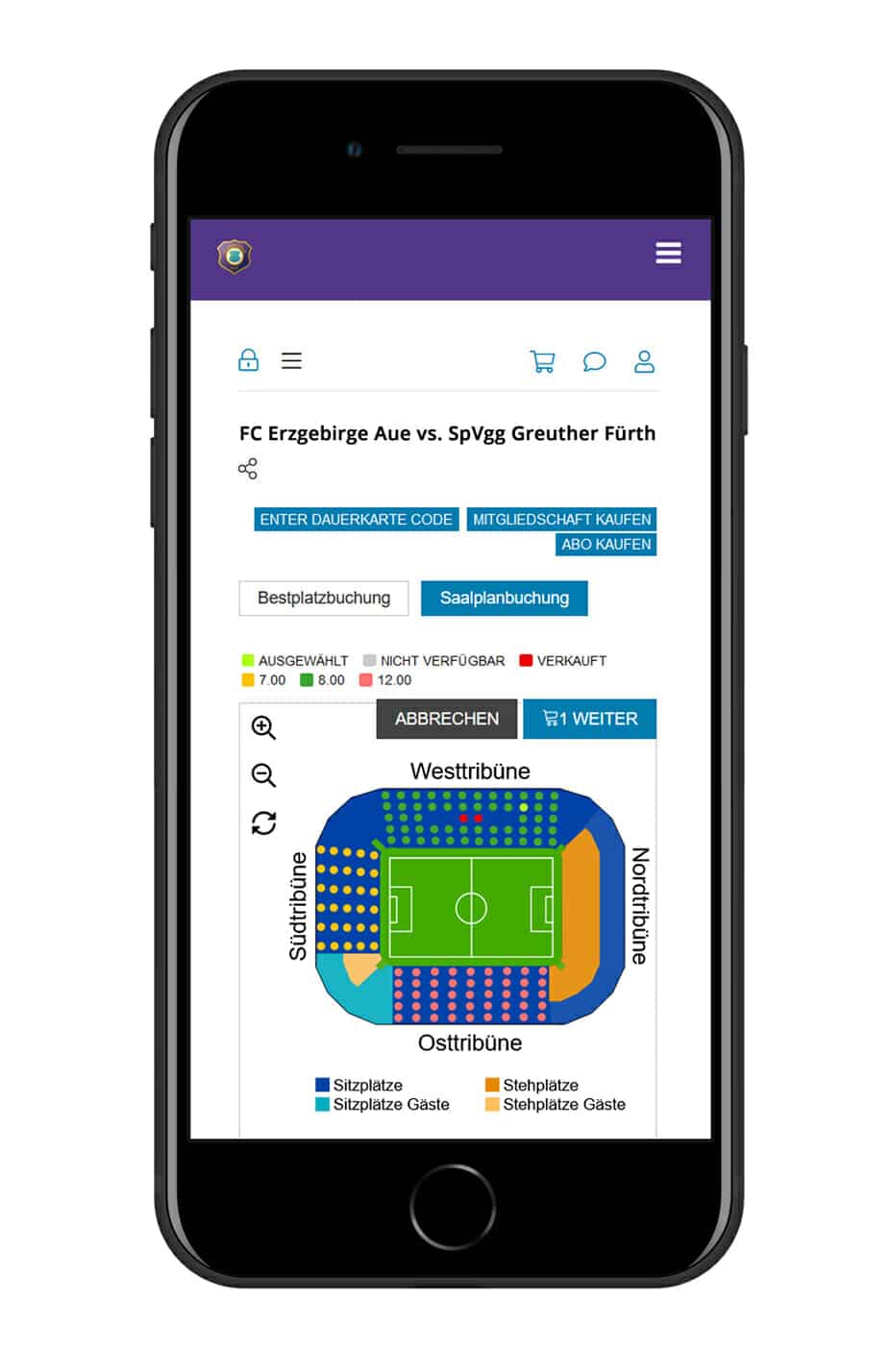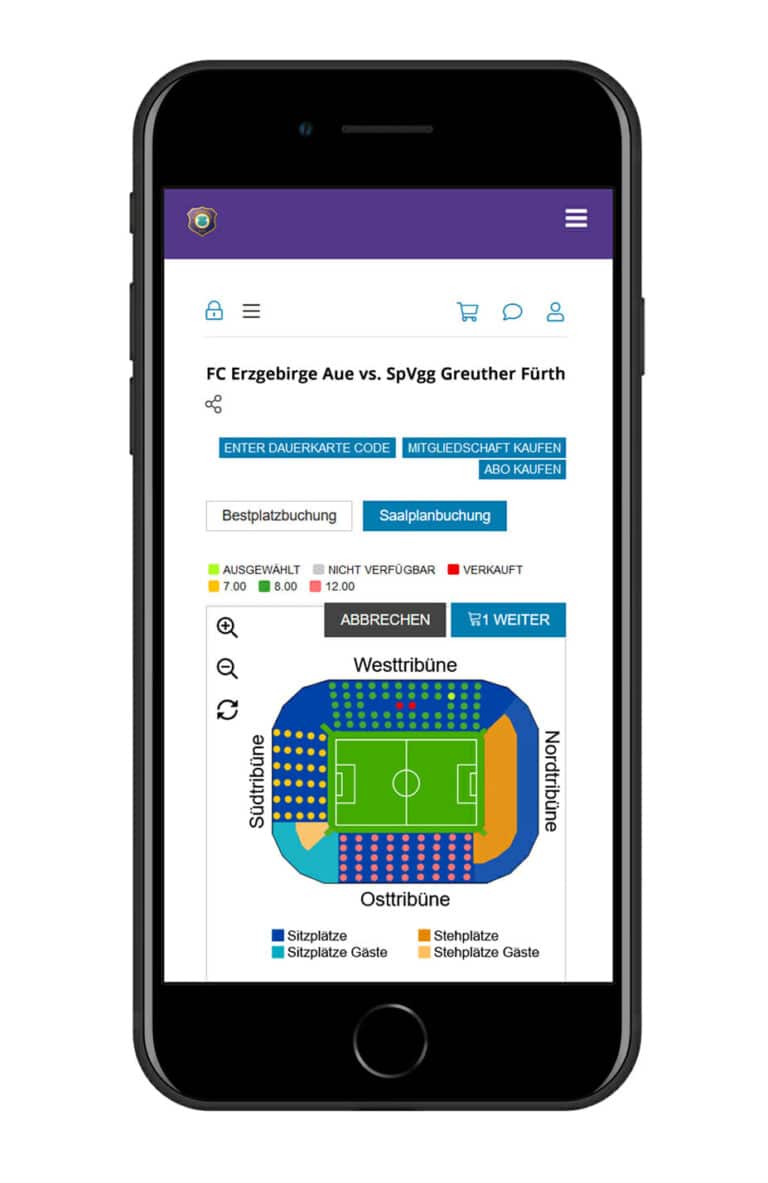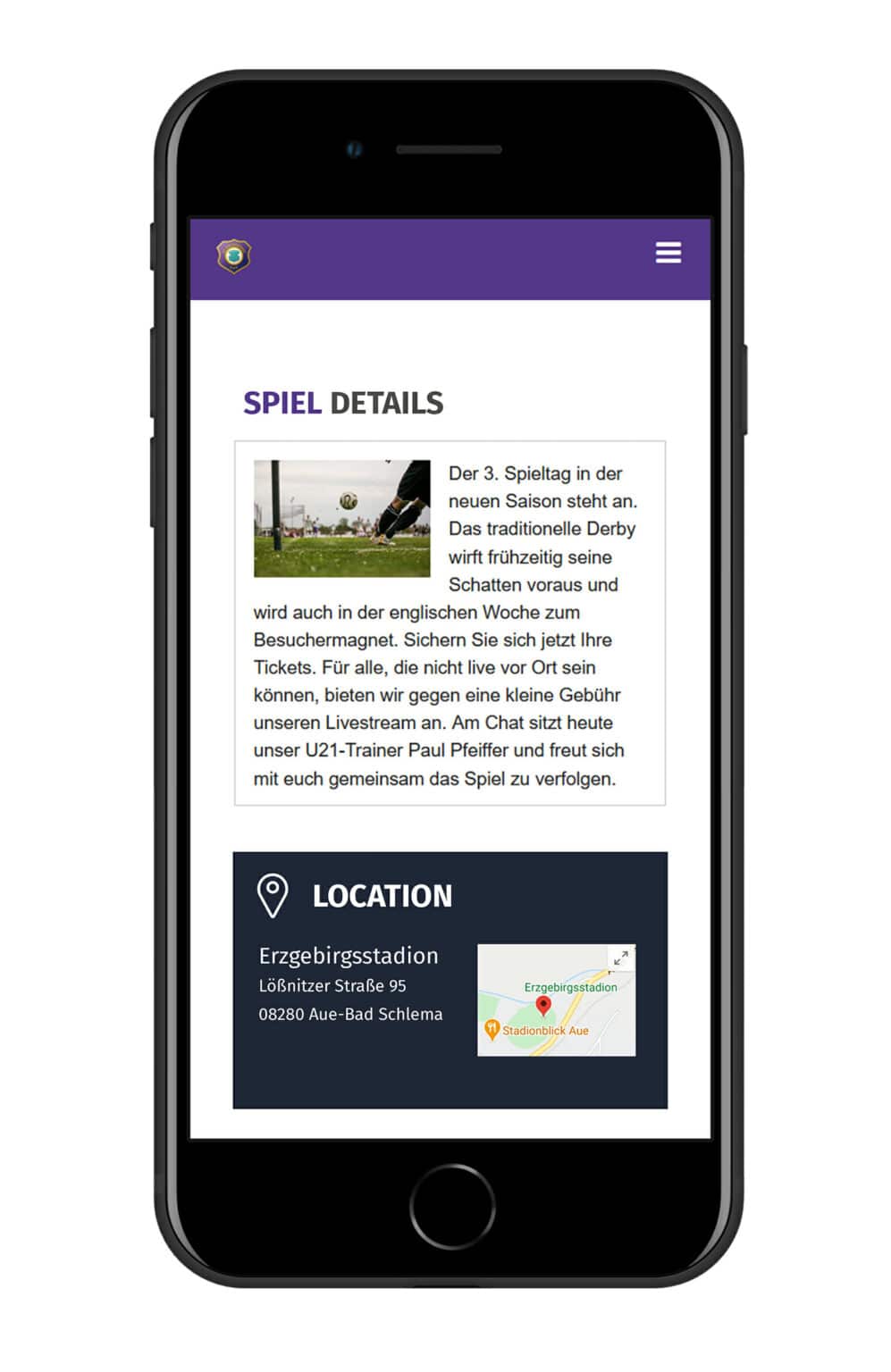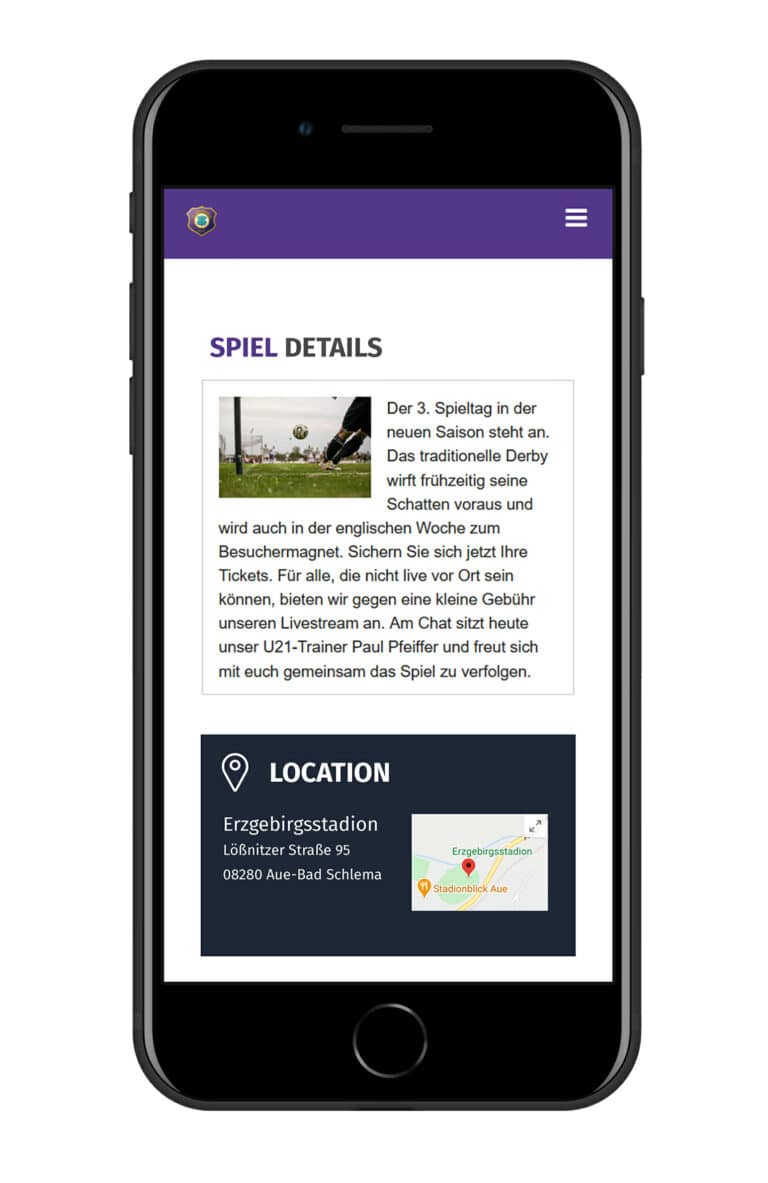 Fully responsive and mobile.
Mobility is also becoming more and more important when using ticketing software. Ticket sales are steadily increasing via mobile devices. We take this into account so that mobile applications are becoming more and more important for us as well. We develop our ticketing software so that it works better and better on mobile devices.
Cloud-based with high performance.
Our software for selling and managing sports tickets is completely cloud-based, so you can access our system anytime, anywhere. You don't need to worry about hosting or maintenance, it's all done.
We use high performance servers with multiple backup servers in case of technical problems, more than 99.95% uptime, no interruptions, highly effective caching and surge protection for traffic. All this means you can rely on our system to not let you down.
Infinitely scalable.
Whether you sell 10,000, 100,000 or 1,000,000 tickets, the software is designed to handle it. Because it's cloud-based, all of our customers get access to the same powerful system. We never throttle bandwidth because we just don't need it.
We are in love!
Whether you want to sell tickets for a soccer stadium, a handball hall, a tennis tournament or an athletics event with events in several different stadiums, our ticketing software is up to the challenge.
The software also allows for easy implementation of live streams and donations. Contact tracking forms can be created quickly and integrated into the ticket purchase process. So you are prepared for the new normality for events!
Get started with us now!
For more information on the topic of event ticketing software and prices, just contact us and get to know us and our software better.