5 exciting suggestions to collect more donations.
Are you looking for exciting new ways to collect donations? It is not convenient for everyone to ask customers for donations and the competition for collecting euros has never been as tough as it is today. Since live events are still largely on hold and many new companies such as restaurants and independent retail stores are also collecting donations for their companies, the organizers of cultural and sporting events should focus more than ever on attracting the attention of potential donors, and how they can increase the sum of their donations exponentially.
But many find it difficult to find the best way to collect donations. In order to support you as an organizer, we have put together 5 creative options that you can use to maximize your donation campaigns.
1. Enable your customers to donate online
The first tip is the most important tip to successfully collect donations. In any case, offer your customers, fans and friends the opportunity to donate online. This can be through your ticket shop or a separate donation plugin. But if you want to have a good chance of collecting donations, it must be easy for your guests.
You can also create an individual donation URL or you simply use a widget to make your donation campaign more visible for your customers or fans. It is important that you keep your campaign and your goal reasonable. The process should be quick and, if possible, only require the necessary information. It is a great advantage if you offer typical online payment methods such as credit card or PayPal and maybe even completely forego the possibility of subsequent transfer.
2. Share your online donation URL during your event
It doesn't matter whether you are a theater, an opera, a playhouse or another cultural or event organizer. Promoting your online donation URL is an effective way to make customers aware that they can donate for you. For example, a theater viewing the fundraiser on a projector. You can simply insert your donation URL into a presentation and show it to all guests in the theater. If you offer a live stream from your event, the URL should be clearly visible there at all times. This enables your viewer to donate live at any time during the stream.
3. Place a QR code in important areas of your event location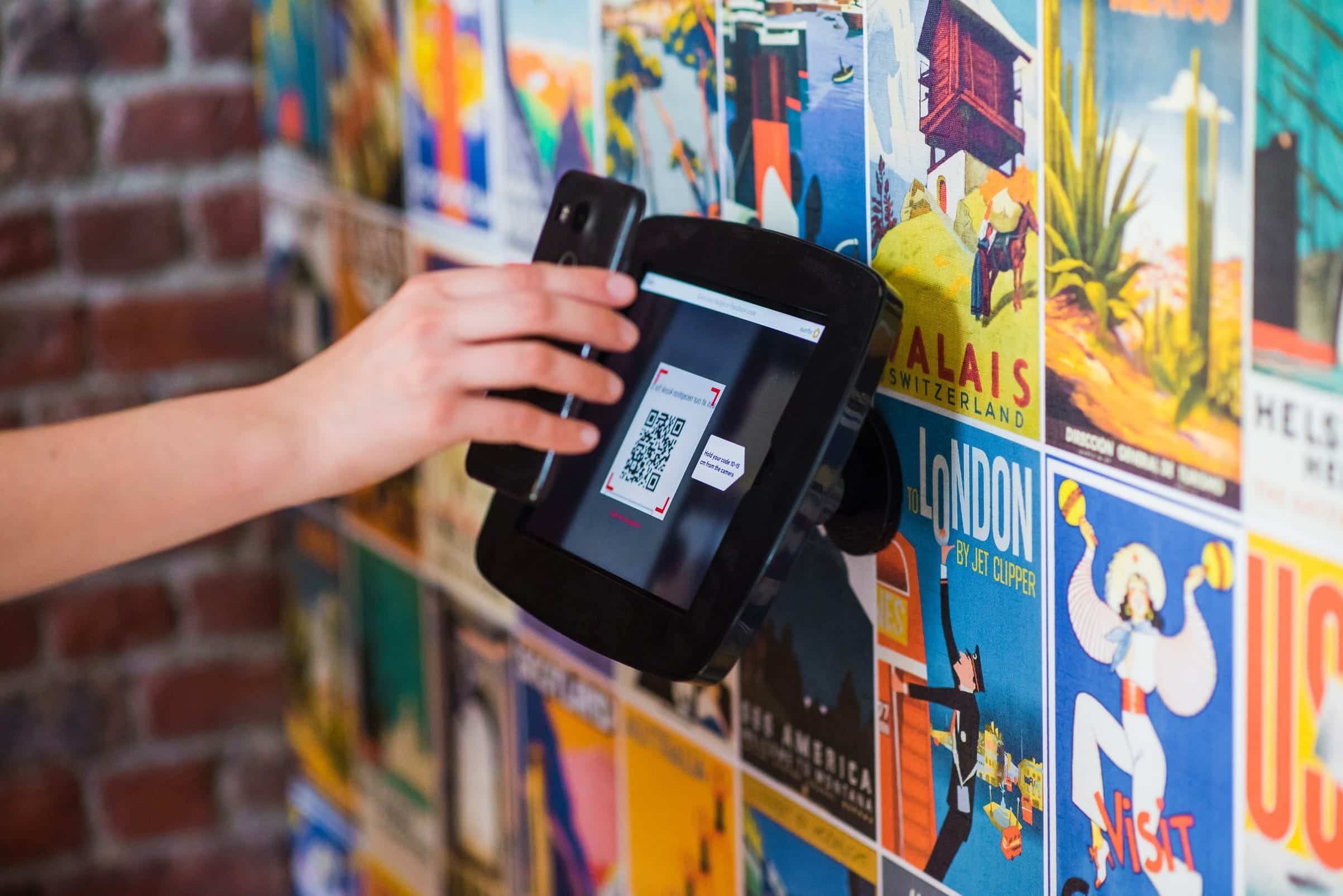 Another approach to collecting donations is to create a QR code that, when scanned, leads your customer immediately and directly to your ticket shop or the donation website. Place this QR code on several places in your event location, e.g. B. on a blackboard at the entrance, on the backrests of the seats or on your restroom's door. The very brave even use their toilet's view to gain visibility. If you want, you can, of course, place the QR code on your tickets so that it is clearly visible.
4. Integrate your donation campaign into your marketing strategy
Your marketing communication is the perfect place to place your donation link. Use free fields in your sales confirmations, flyers, posters for your event, your signature, or reminder and thank-you emails to spread the word about your campaign and get people to become donors.
5. Use cross selling functions
The fifth interesting and mostly goal-oriented option is the integration of the donation into the sales process of your tickets or merchandising products. Simply integrate the request for donations as an additional option before the customer arrives in the shopping cart or is clearly visible in the shopping cart. This means that your customers always get a hint about your donation campaign before checking out your event tickets. The customers can now donate in one process.
Bringe Deine Spendenkampagne zum Erfolg
No matter if you are a small improvisation theater, a playhouse or a large museum with several tours, it is always an advantage if you can collect more donations. Promote the willingness of your guests to donate. We want to support you with our tips and functionalities.
It is the goal of egocentric Systems to create effective technical solutions. This, alongside a connection with an appealing user interface. We always make sure that you are up and running quickly and that our ticketing software is easy to use.
With our new functionalities, you can collect even more successful donations.
With the help of our extended donation widget, you can now place your clear donation form anywhere on your website at the push of a button. Your donor only enters his most necessary data and can place his donation with just a few clicks. Likewise, with this new feature in our ticketing software, you can now set donation goals and display a progress bar for all donors. All donors and other interested parties can see transparently how much a donation campaign has already brought in.
Another great new feature is the possibility to create several donation campaigns in the ticket shop and to make monthly donations. You can also set donation levels and perhaps link them to a certain status. This gives you a fantastic opportunity to set donation incentives. After all, who doesn't want to be a gold donor to your theater or museum?
With all the options in our ticket software, we are convinced that we can provide you with exciting functions, so you can be even more successful!
Let's get started!
For even more information about great opportunities to advertise your event online, just contact us and get to know us and our software better.